Advantages and comfort: try the 3-star superior hotels of Riccione
Choose the quality of the superior 3 star hotels in Riccione, hotels that offer more amenities and benefits in respect to normal 3 stars, while retaining a cheap and affordable price.  The superior 3 star hotels are designed for people who want a holiday with a few extra comforts, bringing them close to the quality of luxury hotels without having to spend too much.
FILTER YOUR SEARCH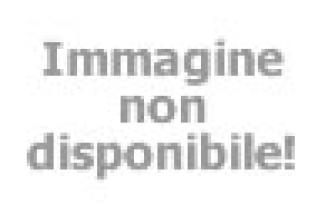 Elegant and refined hotel
In the heart of Riccione
Sky TV
Hotel Fantasy
Viale Puccini, 3 - Riccione
Open from May to September, the Daniel's Hotel is ideal to spend your holidays in Riccione, the Green Pearl of the Adriatic Sea.
Hotel Daniel's
Via Gioacchino Rossini, 1 angolo Lungomare...
Prices starting from
€ 25