Discover the restaurants of the Adriatic Riviera
Famous all over the world, the Emilia Romagna cuisine  is definitely one of the many reasons for which millions of tourists come by every year to spend unforgettable holidays characterized by taste and the pleasures of the table.
The Emilia Romagna Riviera offers a wide range of restaurants, taverns, bars, pizzerias and ethnic restaurants able to satisfy even the most demanding palates at any time of the day and night.
 
Allow yourself to be delighted by the typical dishes of our maritime tradition and by the several sea and land specialties which will characterize your entire vacation. From lunches by the sea based on Adriatic-fresh fish to romantic candlelight dinners in the romantic inland village, various alternatives will be offered to experience new sensations and to discover the roots of a land rich in history and tradition.
Lidi Ravennati

Cala Celeste
Viale Verdi, 130
Telephone +39 0544 494335
info@calaceleste.it


Cento Pizze
Via delle Nasse, 21
Telephone +39 0544 437321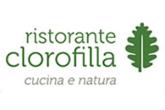 Clorofilla
Viale Italia, 198
Telephone +39 0544 446040
info@hotellameridiana.net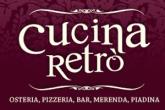 Cucina Retrò
Viale Italia, 72
Telephone +39 0544 448277
info@cucinaretro.it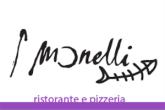 I Monelli
Piazza Torino, 1
Telephone +39 0544 447290
mirko.monelli@live.it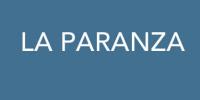 La Paranza
Viale Francesco Petrarca, 345
Telephone +39 0544 494831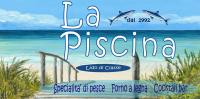 La Piscina
Via Vivaldi, 5
Telephone +39 0544 939205


Lidò
Via Marabina, 215
Telephone +39 0544 494089
lidoristorante@gmail.com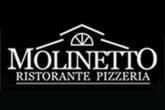 Molinetto
Via Sinistra Canale Molinetto, 139/b
Telephone +39 0544 430248
info@ristorantemolinetto.it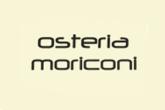 Osteria Moriconi
Via dell'Ancora, 6
Telephone +39 0544 437365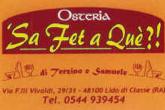 Sa Fet A Que?
Via Vivaldi, 29
Telephone +69 0544 939454
nitro.f@libero.it


Salsedine 367
Via Marradi, 367
Telephone +39 0544 949400


Veranda sul Mare
Viale Italia, 117
Telephone +39 0544 446132
alberto@alohabeach.it

Milano Marittima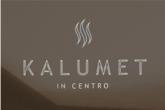 Kalumet
Viale Ravenna, 6/a
Telephone +39 0544 974350
info@ristorantekalumet.com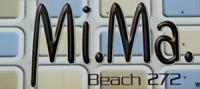 Mi. Ma. Beach 272
Viale Spalato, 272
Telephone +39 0544 92074


Osteria Loco Squad
Viale Forlì, 24/26
Telephone +39 0544 992766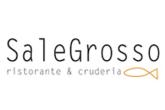 Sale Grosso
Viale 2 Giugno, 15
Telephone +39 0544 971538
locandasalegrosso@libero.it

Cervia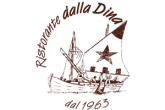 Dalla Dina
Lungomare Dannunzio, 6
Telephone +39 0544 72041
info@ristorantedalladina.it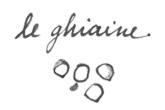 Le Ghiaine
Via Romea Nord, 180
Telephone +39 0544 991696
info@ristoranteleghiaine.it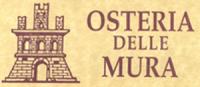 Osteria delle Mura
Via Savonarola, 13
Telephone +39 0544 970136

Cesenatico

Bagno Ines 48
Viale Carducci Spiaggia, 48
Telephone +39 0547 86662
info@bagnoines.com


L'Antico Casale
Via Cannucceto
Telephone +39 335 8181753
info@anticocasalecesenatico.com


La Buca
Corso Garibaldi, 45
Telephone +39 0547 1860764
nfo@labucaristorante.it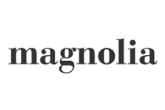 Magnolia
Viale Trento, 31
Telephone +39 0541 81598
info@magnoliaristorante.it


Osteria Chicco di Grano
Viale Roma, 65
Telephone +39 0547 81269
info@osteriachiccodigrano.it


Osteria La Lampara
Via Marino Moretti, 45
Telephone +39 0547 80219

Bellaria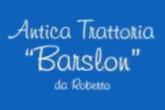 Antica Trattoria Barslon
Via Rubicone, 13
Telephone +39 0541 347585
info@barslon.it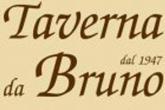 Da Bruno
Via Panzini, 150
Telephone +39 0541 344556
info@tavernadabruno.com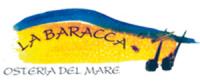 La Baracca
Viale Rubicone, 24
Telephone +39 0541 347395


La Tramontana
Via Perugia, 21
Telephone +39 0541 340545
info@tramontana.it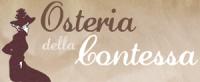 Osteria della Contessa
Via San Vito, 7
Telephone +39 0541 330162

Rimini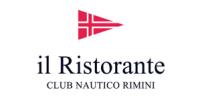 Club Nautico
Piazzale Boscovich, 12
Telephone +39 0541 27005
info@ilristoranteclubnautico.it


Da Lele
Via Lagomaggio, 168
Telephone +39 0541 392131
info@ristorantedalelerimini.it


Embassy
viale amerigo vespucci, 33
Telephone +39 0541 24597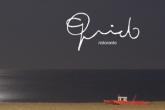 Guido
Lungomare Spadazzi, 12
Telephone +39 0541 374612


La Brasserie
Via Lagomaggio, 136
Telephone +39 0541 630294
info@brasserierimini.it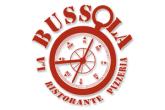 La Bussola
Via Sigismondo, 39
Telephone +39 0541 785546
info@pizzerialabussola.it


Molo 22
Via Ortigara, 78/80
Telephone +39 0541 29637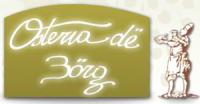 Osteria de Borg
Via Forzieri, 12
Telephone +39 0541 22530
info@osteriadeborg.it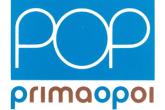 Prima o Poi
Via Pascoli, 65
Telephone +39 0541 386470
info@pizzeriaprimaopoi.it


Quartopiano
Via Chiabrera, 34/c
Telephone +39 0541 393238
info@quartopianoristorante.com

Riccione

Al Pescatore
Via Nievo, 11
Telephone +39 0541 410065


Azuki Sushi
Corso Fratelli Cervi, 73
Telephone +39 0541 1831885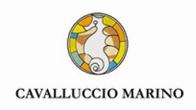 Cavalluccio Marino
Piazzale Gasperi, 3
Telephone +39 0541 693128


Da Lele
Viale Gabriele D'Annunzio, 94/c
Telephone +39 0541 644124
dalelericcione@tiscali.it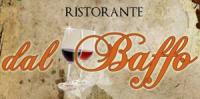 Dal Baffo
Via Piemonte, 1
Telephone +39 0541 643377
ino@dalbafforiccione.it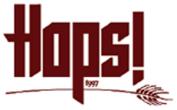 Hops
Via Parini, 3
Telephone +39 0541607920
hopsriccione@birrahops.com


Kalamaro Fritto
Via Parini, 2
Telephone +39 0541 690562
info@kalamaro.it


Kimiama
Via Tasso, 21/a
Telephone +39 0541 609500


Kiosquito 46
Viale Amerigo Vespucci, 8
Telephone +39 0541 606800


Mariscos
Piazzale S. Allende, 9
Telephone +39 0541 641404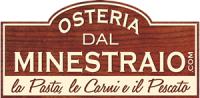 Osteria dal Minestraio
Viale D'Annunzio, 12
Telephone +39 0541 644127
info@osteriadalminestraio.com


Osteria del Mare
Lungomare della Repubblica, 12
Telephone +39 0541 600706


Sol Y Mar
Viale Dannunzio, 190
Telephone +39 0541 648528


Trampolines
Lungomare della Repubblica, 18
Telephone +39 0541 600702
trampolines@trampolines.it

Misano Adriatico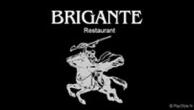 Brigante
Via Nazionale Adriatica, 76
Telephone +39 0541 613848
info@dalbrigante2001.it


Il Mulino
Via Ponte Conca, 1
Telephone +39 0541 610754
info@ristoranteilmulino.com


Le Vele
Via Litoranea Sud, 70
Telephone +39 0541 611399
info@ristorantelevele.net


Milk
Via Mercato
Telephone +39 339 7979717
info@milkdinnerclub.it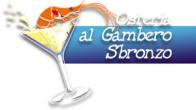 Osteria Gambero Sbronzo
Via Litoranea Nord, 23
Telephone +39 0541 11431
info@osteriagamberosbronzo.it

Cattolica

Gente di Mare
Darsena Marinai D'Italia
Telephone +39 0541 831760
info@ristorantegentedimare.com


Il Gambero Rozzo
Via Fiume, 58
Telephone +39 0541 968253
gamberorozzo@gmail.com


La Soffitta
Via Pascoli, 85
Telephone +39 0541 960647
crescio83@alice.it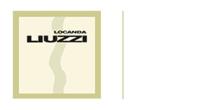 Locanda Liuzzi
Via Fiume, 61
Telephone +39 0541 83100
info@locandaliuzzi.com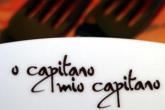 O Capitano Mio Capitano
Via Andrea Costa
Telephone +39 0541 954065

Gabicce Mare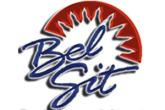 Bel Sit
Piazza Valbruna, 1
Telephone +39 0541 953696


Il Traghetto
Via del Porto, 27
Telephone +39 0541 958151
fulviopritelli@alice.it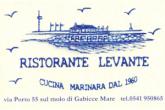 Levante
Via del Porto, 55
Telephone +39 0541 950865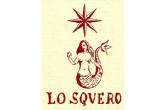 Lo Squero
Via del Porto, 15
Telephone +39 0541 967318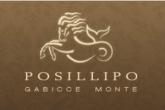 Posillipo
Via dell'Orizzonte, 1
Telephone +39 0541 953373
info@hotelposillipo.com