Comforts and advantages at the right price: discover the 3-star hotels of the Lidos of Ravenna
The 3 star hotels on the Lidi of Ravenna are establishments that fall into the most common category of hotels, which means better value for money.  The 3 star hotels are perfect for families and for people who want to spend a relaxing and pleasant holiday.
FILTER YOUR SEARCH
Directly on the sea
Excellent cuisine of meat and fish
Friendly and welcoming atmosphere
Hotel Marco
Viale Bagnara, 2 - Lido Di Savio
Prices starting from
€ 60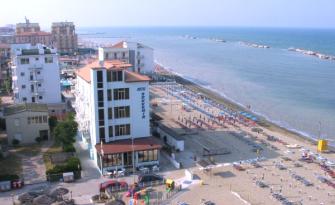 This is a completely restructured hotel, directly on the sea, with a spacious dinning room.
Hotel Souvenir
Via Cotignola, 18 - Lido Di Savio